Gator Cases was founded in 2000 by father-daughter team Jerry Freed and Crystal Morris in Tampa, Florida. Initially, they launched with a small offering of molded plastic guitar cases. From there, they expanded the product line to include a broad assortment of case and bag solutions. The line now consists of over 1000 different products that are made from vacuum-formed plastics, rotational-molded plastics, wood, sewn, and EVA materials. Leveraging their expertise in cases they began to offer OEM services that has resulted in Gator becoming the go-to supplier for cases for many iconic brands.
 Gator Co. has since created a full line of stand products called "Frameworks" and rack accessories called "Rackworks".
In 2007 they realized the need for USA manufacturing which led to the acquisition of XL specialty, a rotational mold company located in Ft. Wayne, Indiana.
With a desire to further expand US based manufacturing Gator acquired Viking Cases in 2015 to in source wood flight cases. As the company continued to experience rapid growth, Gator moved into a new manufacturing and distribution facility in Columbia City, Indiana in 2015. With over 180,000 square feet of dedicated space, Gator is poised to continue expanding manufacturing and offer best in class distribution.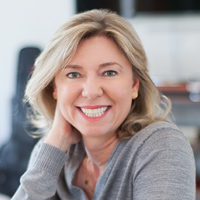 Crystal Morris
CEO & Founder
Crystal is the Co-Founder and CEO of Gator. She grew up working  in the music industry and after completing business school began her career. She has been recognized as an Ernest and Young Entrepreneur of the Year Finalist along with other awards such as the She Rocks award. She is a previous member of the NAMM Board and is currently a member of YPO.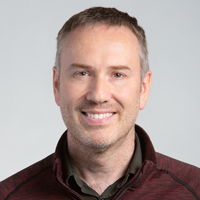 Paul Ferrier
CFO
Paul joined the Gator team as Chief Financial Officer, bringing with him an extensive career in finance, global supply chain and product manufacturing. Hailing from Scotland,, Paul has worked and traveled the globe including China, Singapore, Hungary, Italy, France, Brazil and Mexico.
Troy Weimer
VP of Operations
Troy has over 30 years of experience in Global Management – including operations, supply chain, distribution, logistics, materials, purchasing and sales.  He has worked with global customers and suppliers across the U.S., Mexico, Canada, Asia and Europe, as well as managing internal operations in these regions of the world.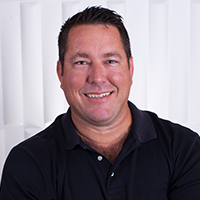 David Rudd
Sr. Director of OEM Business Development
For over 15 years Dave has worked in sales and distribution in both the US and overseas. For 9 of those years, he has been an integral part of building Gator OEM into a world class full service provider. Working directly with our customers, design teams and manufacturing facilities he cultivates and orchestrates projects from the initial inquiry to the final delivery.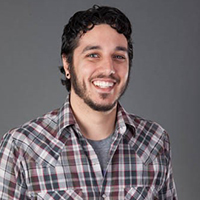 Alex Fedele
OEM Sales Coordinator
Alex

 has been with Gator for over 5 years and over the past 3 years has been an integral part of Gator OEM Division. His attention to detail and customer service has been a key to his focuses on Sales, Account Management, Order Planning, Scheduling Shipments, Purchasing, and Logistics. 

Alex

's contribution to Gator's OEM Solutions helps all customers be ensured that their iatrical OEM parts and accessories are ready when needed. He is also a seasoned musician and plays both the trombone and drums in several bands. His love of music and growth has excelled him within the Gator organization.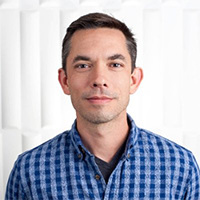 Casey Keough
Director of New Product Development
Casey has been a very valuable member of the Gator team for over 12 years. He leads the design and engineering teams through the process of concept to finished product. He also works directly with the factories to ensure timelines and design specifications are met.  Casey also utilizes his background in engineering to lead continuous improvement initiatives and development of process controls.